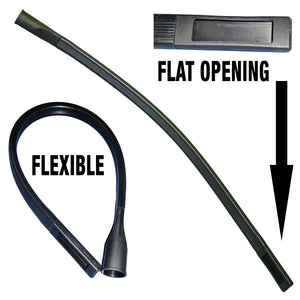 Why pull those heavy appliances out from the wall to clean? The 36" Appliance & Crevice Flex Tool cleans under refrigerators, stoves, washers, dryers, dryer vents, and more! Comes in black color.
*Utilize the included 35mm adapter from the handheld turbo nozzle, included with your aiRider, to attach this tool.
Works with aiRider floating vacuum.